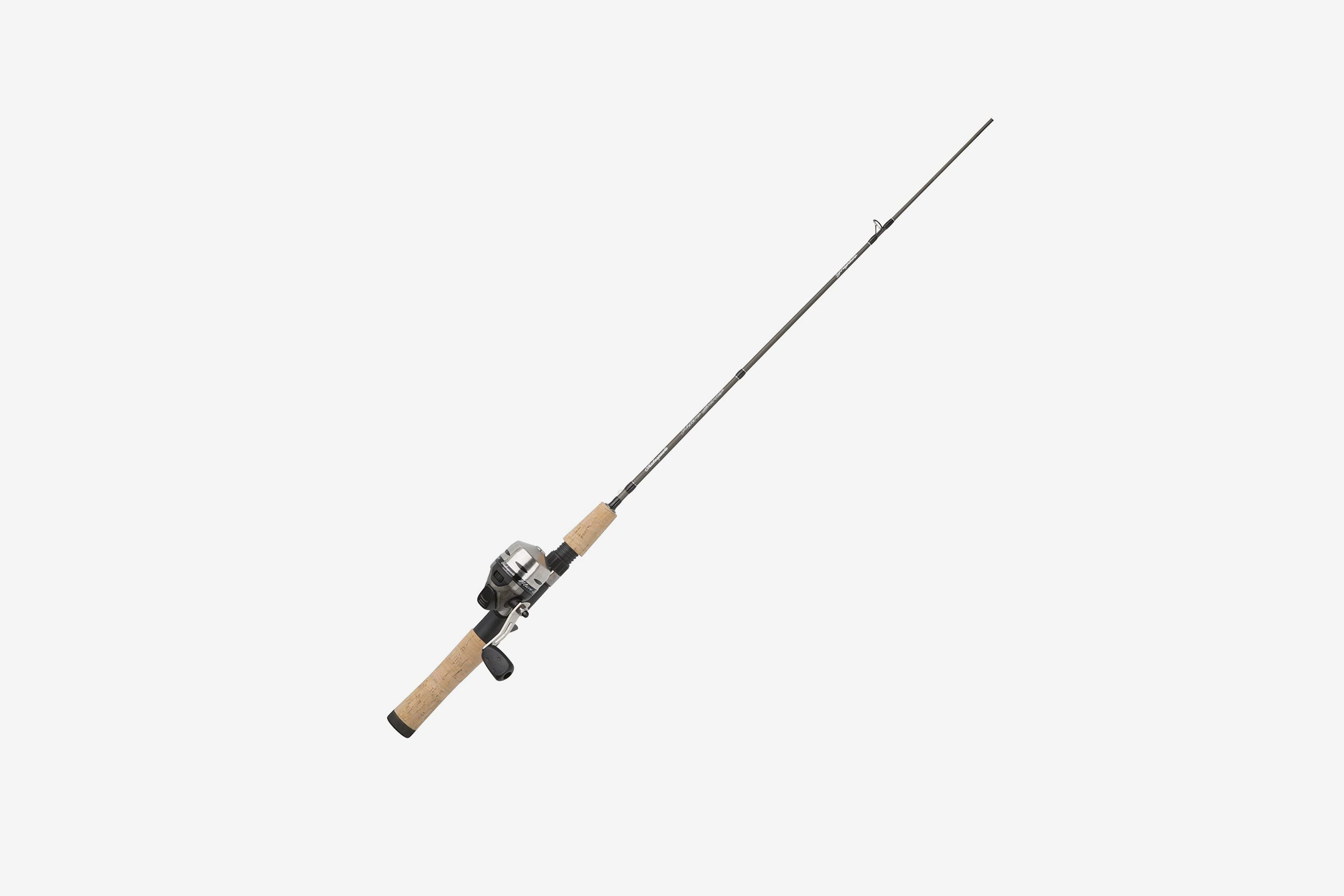 Generally a fishing rod is something you do not want to cheap out on. You generally get what you pay for with fishing rods. However, there are some inexpensive fishing rods that give you a great deal of bang for your buck. For most fishermen's budgets, we can consider "inexpensive" to be anything under fifty dollars. We're going to take a look at five of them right now.
Shakespeare Ugly Stick Spinning Rod ($29.99-39.99: Cabela's)
This is one of the pricier of the inexpensive rods. However, when you consider the quality and durability of an Ugly Stick, this rod is worth far more than you are paying for it. I have Ugly Sticks that are over 25 years old and are still in perfect condition. These rods are available in lengths from 4'8″ to 9′ and in actions from ultra-light to medium-heavy. My favorite would have to be the one piece 5'6″ medium action loaded with 12lb line.
Berkley Cherrywood Spinning Rod ($24.99: Bass Pro Shops)
Don't let the name fool you. There's no wood in this rod. This graphite composite rod comes in 5′-7′ and ultra-light to medium actions. It features cork grips and chromium line guides. Berkley rods are generally fairly pricey, so it's nice that they offer a spinning rod at this price point.
Browning SilaFlex Trigger Rod ($39.99: Bass Pro Shops)
These fiberglass baitcasting rods feature cork handles and aluminum oxide line guides. It's available in 6′-7′ and medium to medium-heavy actions. This is a good, inexpensive rod, but fiberglass does not have the same sensitivity as more expensive graphite rods, so have a soft hand.
Zebco Slab Seeker Rod ($14.99: Cabela's)
When most people think inexpensive fishing equipment, Zebco is usually the first name to come to mind. For the money, Zebco's stuff is surprisingly good. The Slab Seeker is an excellent crappie rod and comes in 10′ or 12′ has foam grips and has a ruler printed right on the rod. The rod has nice action and makes a good trolling rod as well.
Daiwa Triforce Shorty Casting Rod ($16.99: Bass Pro Shops)
If you're looking for a good travel/camping rod or need a specialty rod for getting into hard to reach areas, this can't be beat. Daiwa makes excellent rods and this one is no exception. It's a 3′ medium action rod with a cork handle and aluminum oxide line guides. There's a lot of top of the line features for very little money with this rod.
Sources
www.cabelas.com
www.basspro.com