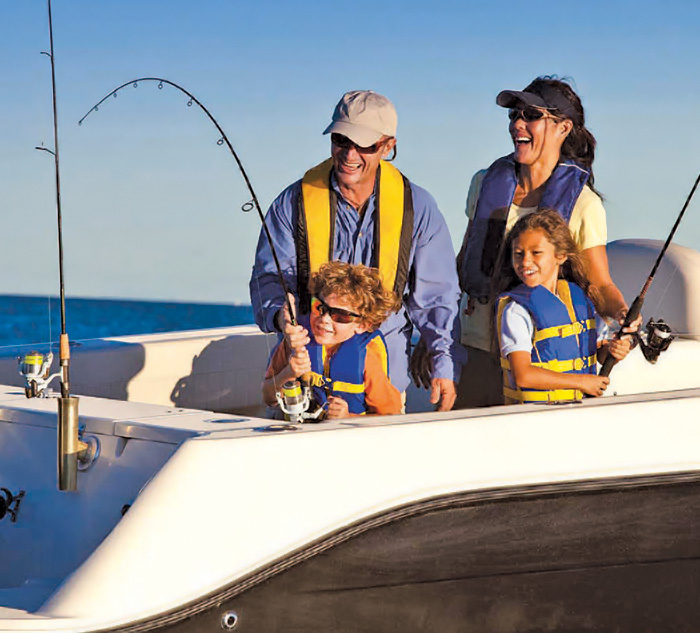 Are you a parent who is enthusiastic about fishing? If so, are you looking for a good way to get your kid in on the act? Fishing is an activity that can be a lot of fun and something you can share with your entire family. By reading this article, you will learn how to share fishing with your child.
First Way: The biggest thing you have to do is take him with you. If you do not do this, it is hard to share fishing with him.
Second Way: It is necessary to be her teacher. Before you start fishing, you should explain and demonstrate all of the things that will have to be done in order for your expedition to be successful.
Third Way: You should give him his own fishing gear in order to be able to participate. He would probably not be happy if he could only sit back and watch the entire time.
Fourth Way: It is important for her to literally take a hands-on approach. It is essential to have her become physically involved. For starters, she should be taught how to bait her hook and throw her rod into the water.
Fifth Way: It is helpful to get him in the right frame of mind. You will need to encourage him to be patient and understand that it can sometimes take several hours to make your catch.
Sixth Way: Once your daughter gets a nibble, she will have to know what to do. She might need for you to instruct her to reel the fish in out of the water.
Seventh Way: It is a bonus to use this experience to teach him responsibility. For example, he can be assigned the duty of putting each catch into a basket you bring along.
Eighth Way: It is up to you to take advantage of the time you are sharing with your kid. Something you should consider is having a deep conversation with her.
Ninth Way: Now that you and your son are out there, why not make things exciting? You can start by talking about your successful fishing trips.
Tenth Way: If you come home with fish, you should get your child involved in the process of getting it ready to eat. It would be a good idea to have her help clean and cook the fish.
Follow these steps to share fishing with your child!